Bounty trivs med fölstolivet och springer gärna en extra sväng. Än så länge tätt intill, är den namnlöse sonen.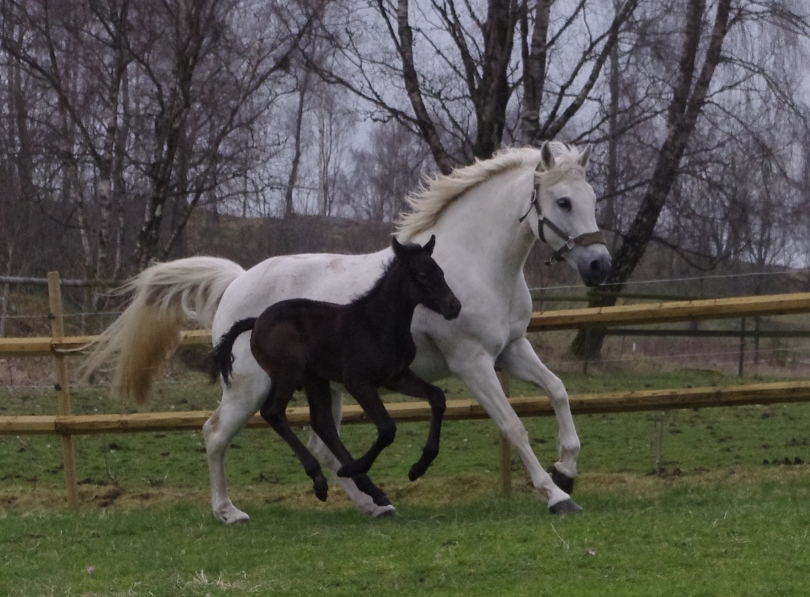 Långbent, glad, orädd och HUNGRIG!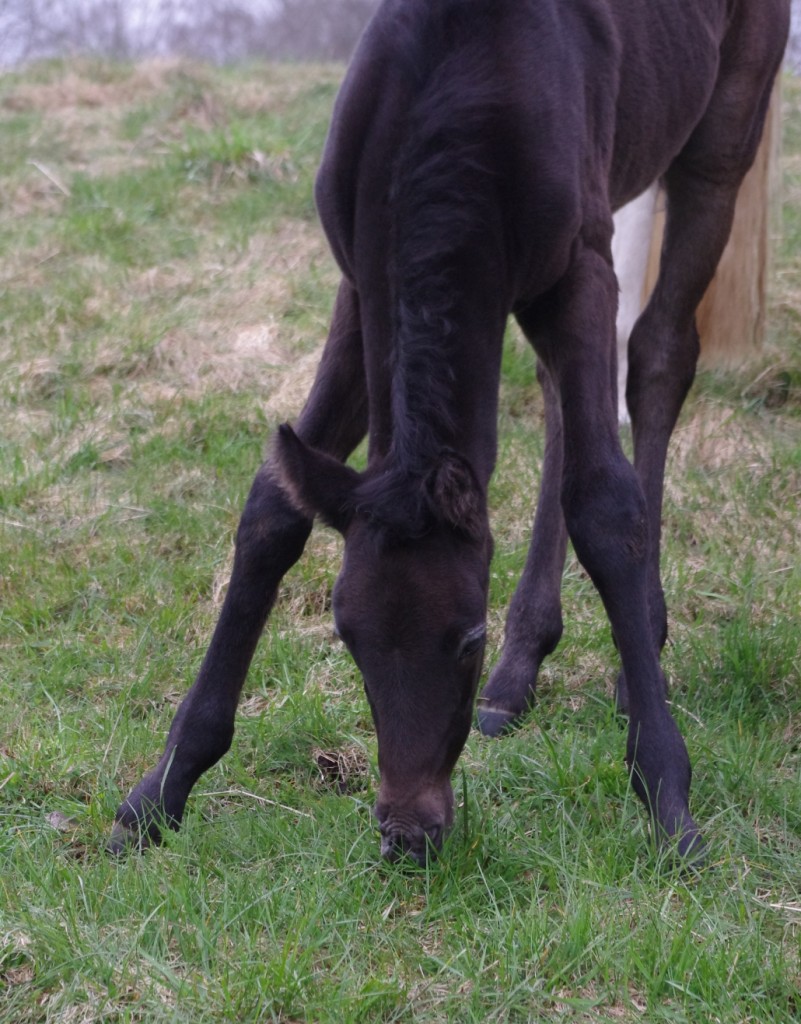 foto. Ingrid Hallengård
Bounty really enjoys her life as a mother. Mother to another very nice  foal. The foal made her 5 years younger, no doubt. Now we are waiting for warm weather so they can be out a full day. We didn´t expect Bounty to get in foal at all so she had an early start 2015.