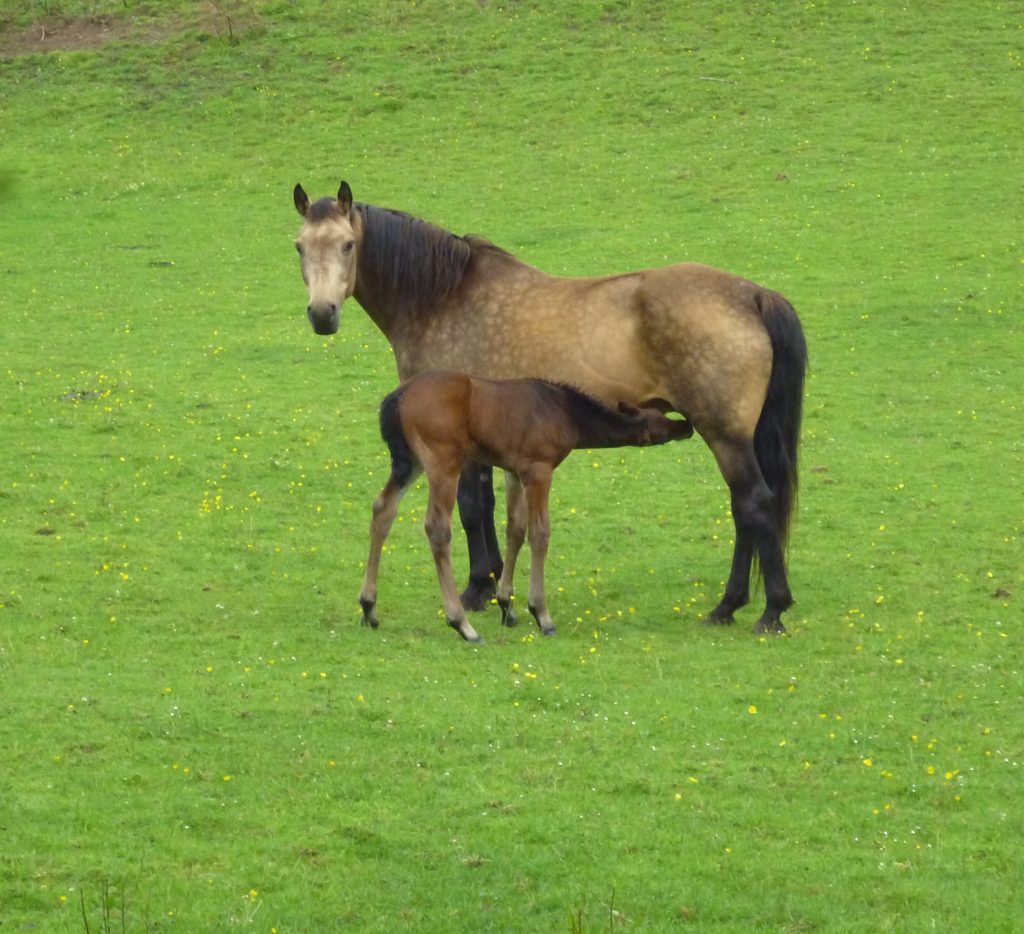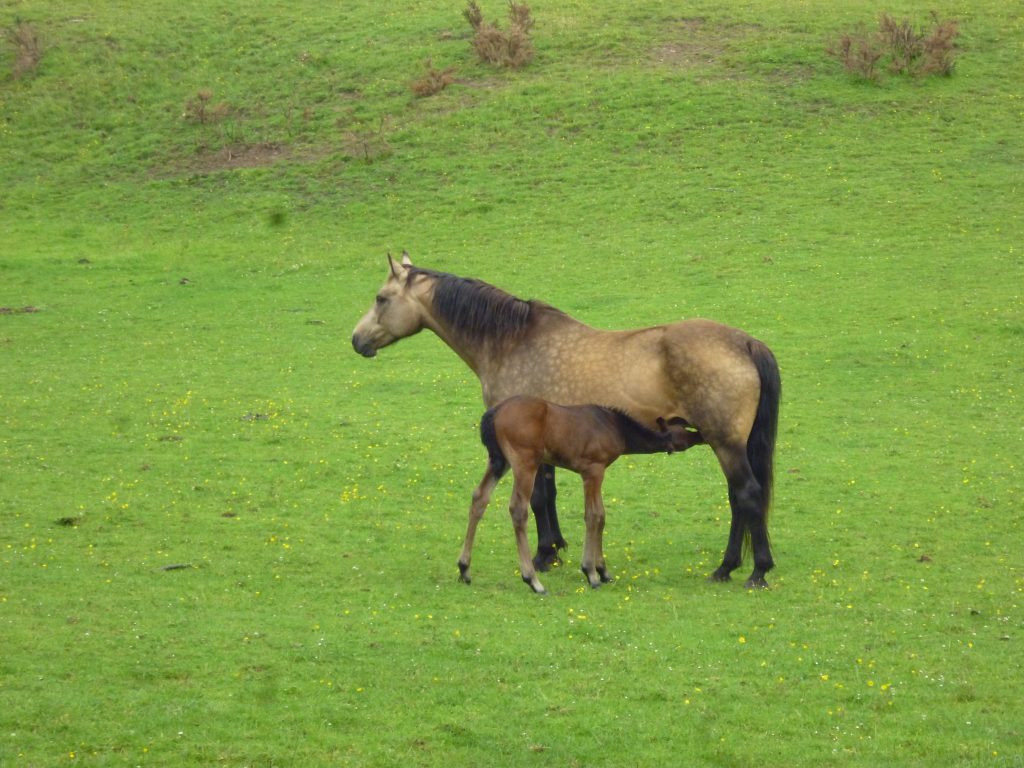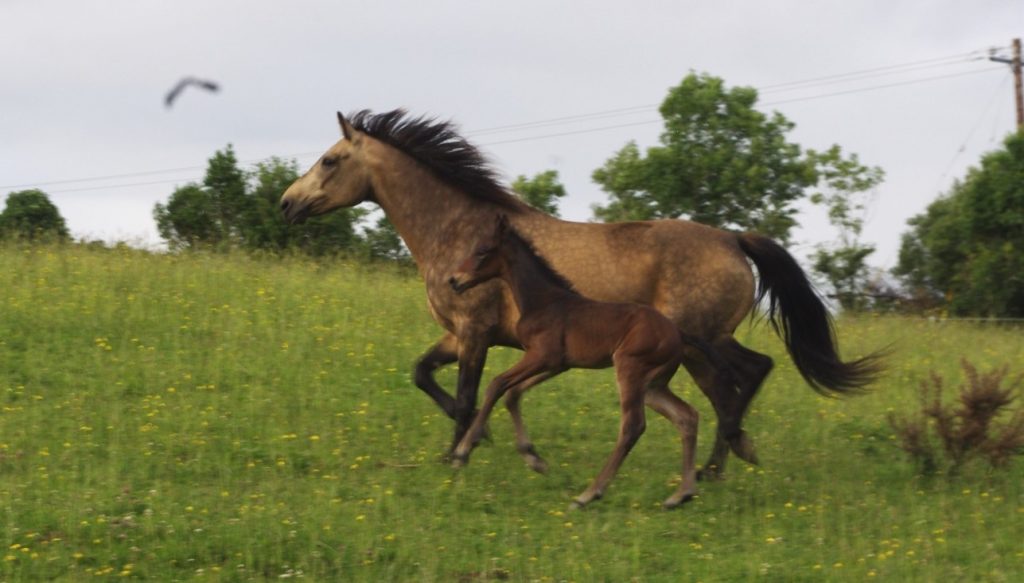 foto Ingrid Hallengård 23 juni.
Den 21 juni fölade L. Romilly ( Poetic Justice- Rolo), ett brunt hingstföl efter Dungimmon Knight.  Fölet, Lofty Roadtrip, ska komma hem till Sverige medan Romilly stannar på Blakehill Stud, Cong, där hon finns sedan i mars.
The 21 of June Romilly had a coltfoal by Dungimmon Knight. Romilly belongs to Blakehill Stud but the foal is a Lofty foal, Lofty Roadtrip. When time comes he willgo to Sweden.