Finbarr har funnit sig väl tillrätta hos Annika och Stefan Zander, stuteri Zander i Finspång.  Inte så svårt att förstå med tanke på de härliga, kuperade hagarna och ett helt nytt stall! Ett extra plus är att han blir riden igen!
This season Coosheen Finbarr stays at Zander stud 300 km north of where we live. He had no difficulties to adapt to their lovely place with big hilly fields and a new stable. The nice mares didn´t make his impression less.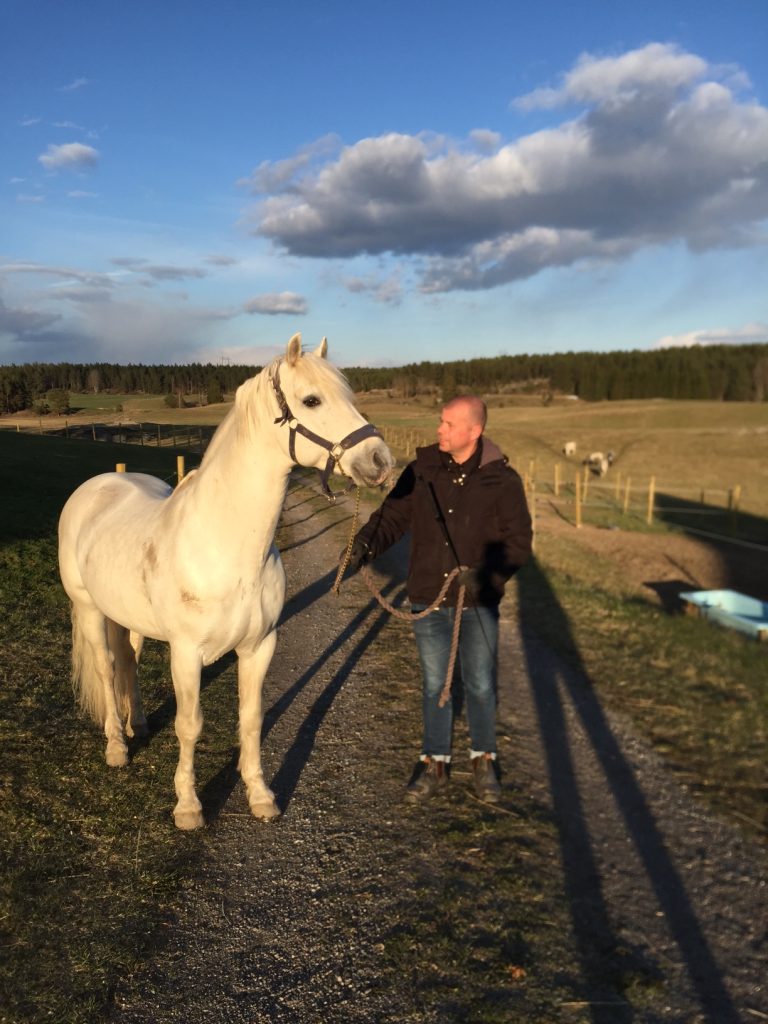 Stefan tar in Finn dag 1 ./  Stefan brings Finbarr inside for the night, day 1.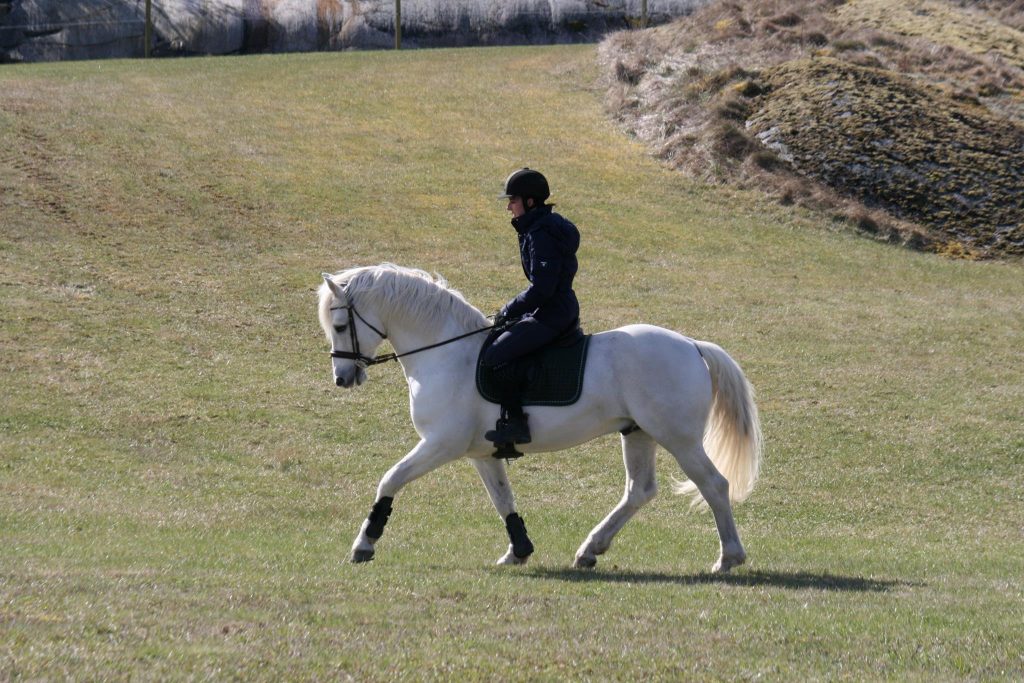 Riden av Johanna / Ridden by Johanna                                                           photo: Zander