Tack Susanne Leijonhufvud för hjälpen att slutföra bilden!  Kortet visar vårt hus en av få snöiga dagar i halland!
Thanks to Susanne Leijonhufvud for helping with the picture, showing our house a snowy day in December. 
2021
När vi ser tillbaka på 2021 så har vi definitivt upplevt bättre år. Inte nog med pandemin, våra djur var skadade eller sjuka på annat sätt. Ja, tom vår hund Jess var allvarligt sjuk.
Lyckigtvis har det mesta rättat till sig men vi förlorade L Rohanna vilket fortfarande känns tufft. Hon var tänkt som vårt ( Olofs) framtida avelssto men skulle få hoppa lite först. Det sistnämnda han hon göra med den äran. I juli tog en peretonit ( bukhinneinflammation) hennes liv. Vård på klink i 10 dagar kunde inte vända sjukdomen.
Men lite positivt har det ändå varit. I februari kom hingstfölet Zander's Ravello hem till oss. En trevligt bekantskap full av tilltro och lekfullhet. Det senare passar väldigt bra då hans främsta syssla idag är att vara buskompis till vår svärdotters SWB föl. I december kastrerades båda. Det sved lite i hjärtat då Ravello dessutom är snygg.
Looking back at 2021 it wasn't our best year. Except for the pandemi we had too many ill/ injured ponies and in fact, also the dog got ill. Luckily most is cleared now but we lost the lovely L Rohannah, a future broodmare but before that a promising jumpingpony. A serious peretonite took her life. Our nice broodmare Deirdre ( by Dexter) didn't get in foal second year running and a lot of visits to our vet and to the AI station. Now she is leased to  a family for riding which gives us some years to recover and maybe try again.
On the positive side we bought a new pony, a coltfoal from Zander stud, Zander's Ravello born 2020. Ravello is a very nice and sound pony with an excellent temperament. He is a dear company to our daughter-in-law's SWB foal. 
Photos from 2021
Zander's Ravello;  sept-20, June -21 resp Nov -21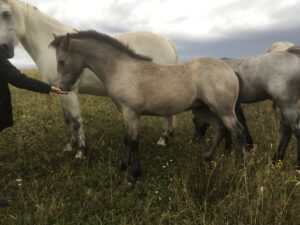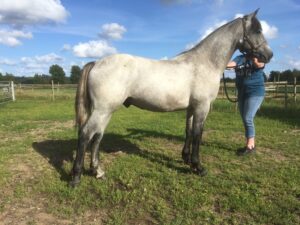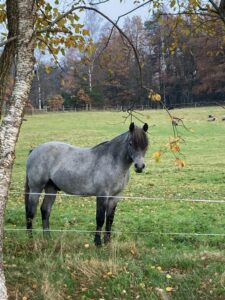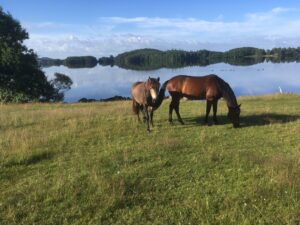 Robroy ( left) joined Roadtrip for the summerholidays.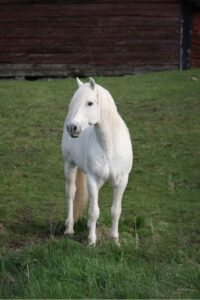 Coosheen Finbarr spent another year at the Zander Stud.      photo Annika Zander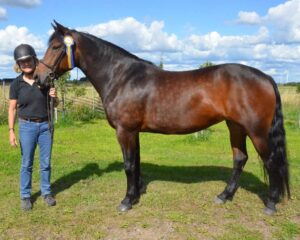 Blakehill Rolo took part in her first show. Behaved very well and the judge liked her !
photo: Ebba Christensen.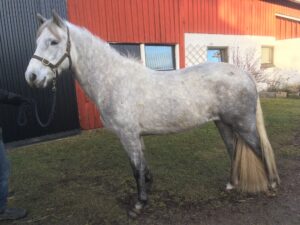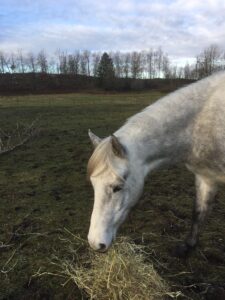 L Delight turning three 2022.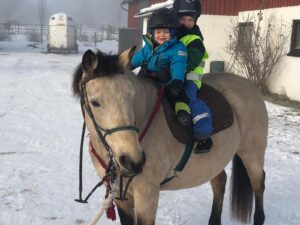 Glenayre Mystique is retired from most commisions not including taking the grandchildren on a tour. Misty is the best nanny ever!   She turns 26 this year!! Still going……..
Deirdre moved to her "new family". The photo shows DD with  Emmy and Emmy´s friend Eyidis. Loves all the attention!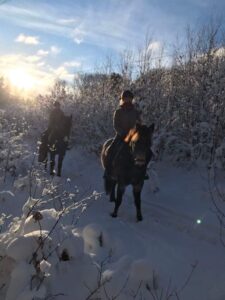 Christmas Greetings from Liza and Robroy.
Note: Alla web-sidorna är idag uppdaterade. Mer att läsa om tex unghästarna. / The whole website is updated today , January 16. 2022.