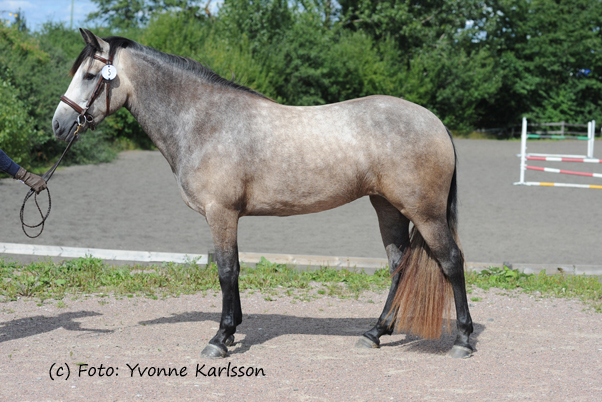 Hopsy Daisy fortsätter att imponera på oss. Vid tre-års testet i september fick hon såväl hopp- som gångartsutmärkelse väl visad av Liza. Det blev 51 poäng i båda grenarna!
När hösten är här på riktigt flyttar hon ner till Liza ett par månader för inridning.
Hopsy Daisy didn´t make us disappointed when doing her performance test , three years old. She got a special award for being promising in jumping as well as in dressage!
Before the snow she will go down to Liza to be ridden and then come back here for a "lazy winter".